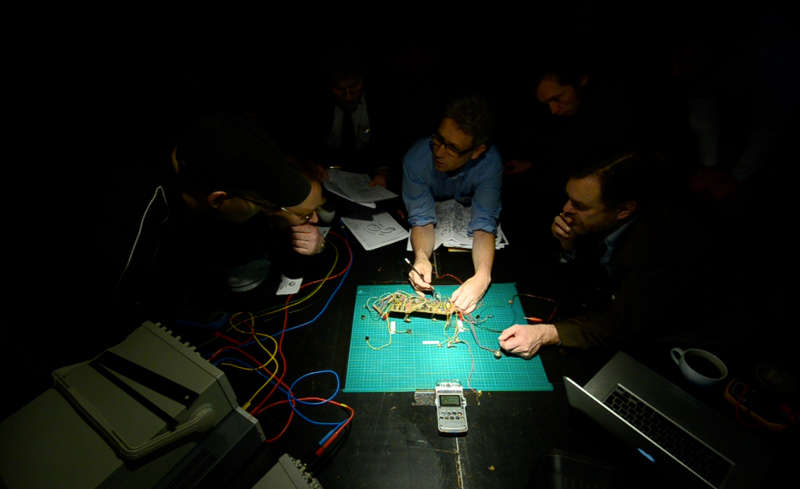 © Jan-Peter E.R. Sonntag 2014
analysis + transcription of the sq module circuit board of friedrich kittler's unfinished synthesizer cube 6. secret art project at transmediale 2014 afterglow, haus der kulturen der welt, exhibition space. 02/02/14, 13-16 h.
participants: jens bakenhus, sebastian döring, moritz hiller, susanne holl, tania hron, alma kittler, felix pfeifer, manfred schöne, jan-peter e.r. sonntag, henry westphal.